My old keyboard was dead few months ago and I've been using my housemate's keyboard during this period. Since I'm going to Lowyat, so I decided to buy a new keyboard. At first, I actually plan to buy the Microsoft Comfort Curve 2000 as reviewed by Sian Siew. But my budget is quite tight, so I have no choice but to choose a cheaper keyboard. I decided to go with with cost me RM23. It is quite cheap for a branded keyboard since some unbranded keyboard can cost up to RM18!
Full review after the jump!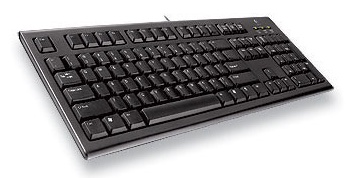 Features of the keyboard (taken from official website):
Spill resistant
UV coated key printing (last longer)
Sleek styling
Responsive soft-touch key
Small footprint (save space)
The package only come with the keyboard and nothing else (excluding the box) Since this is a normal keyboard without any multimedia features, driver is not necessary. The build of the keyboard is actually quite good. There are actually 19 screws that hold the keyboard together!
I can't comment much about the "sleek styling", but it is just like most keyboards. (Btw, this is a full-size keyboard. Not those compact keyboard)
The keys are very responsive and quiet. But you won't get those notebook-keyboard feeling since it is much thicker. But the keyboard (and the keys) itself is quite slim.
I tried the spill-resistant feature, and it works great! But please remember not to try this at home! I need to open up my keyboard to dry the internal components (maybe because I used too much water in the demo) I'm surprised with the internal of the keyboard. The keys are actually locked to the front-plate of the keyboard. Which means that you can't take out the keys.
I'm very please with this keyboard especially the quality of it. For this price, I definitely recommend any of you to get this keyboard instead of some non-branded keyboard. I'll give the Logitech Classic Keyboard Plus a rating of 9/10.